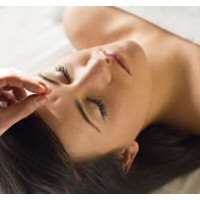 What I am about to say about Dorota will not give her the justice she deserves. Dorota is one of the most wonderful, caring people I have ever encountered and I am so glad I found her.
Over the last 8 years I have seen many naturopaths, homeopaths and therapists, searching for anyone that could help me.
Dorota is the only practitioner that I have felt completely and wholly at ease with, I can tell her anything knowing that there is no judgement and she is there purely to help me physically, emotionally and spiritually.
I trust her completely. Dorota provides a calm and soothing environment where you feel safe and completely comfortable. (*)
C.L.Maroubra, NSW
Read more on Sleep Disorders
Read more on Digestive Problems
Read more on Healthy Aging
(*) Results can vary from person to person.