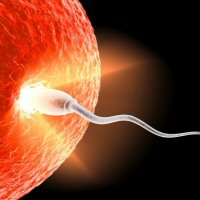 Fertility is a broad term applied to couple who have been unable to conceive after 12 months or more of trying to fall pregnant.
Fertility is always a complex, intensely personal issue.
A protracted struggle to fall pregnant, even with some form of fertility treatment, can lead to feelings of disappointment, inadequacy, sadness and severe stress.
There are numerous reasons for infertility. There may be some common links when it comes to the root causes, but no two cases will be exactly the same. Each person, or couple, is unique in the difficulties that they confront.
This uniqueness is what guides a practitioner in the specific approach to the fertility treatment that needs to be provided.
Several factors can affect your ability to conceive. These include general issues such as toxins like tobacco and alcohol, poor nutritional habits, food allergies, stress and immune deficiency.
For fertility treatment to be successful, these basic adverse issues must be dealt with, in order to assist in ensuring the good quality of sperm and eggs, which will have a positive effect on the chances of a healthy conception and baby.
Many men are embarrassed when it comes to issues of fertility treatment, as they somehow feel that it is a threat to their masculine image.
However, a considerate, loving partner, anxious to be a father, will be eager to improve his health situation.
Successful fertility treatment depends largely on establishing the cause of the infertile condition.
Knowledge of the issues involved, will enable a practitioner to provide the natural fertility treatment options specific to your problem.
Natural fertility treatments have proved to be effective in most cases. However if all else fails and IVF becomes the only remaining option, then an intensive preconception care program should be undertaken to optimise the success of an IVF procedure.
Improving your fertility possibilities before trying to get pregnant, is actually the best way to get pregnant! This will help you achieve a healthy pregnancy, good birth experience and a healthy baby.
At Solutions To Health, headed by Dorota Wroblewska Natural Fertility specialist , BHSc, an expert in the field of natural fertility treatment, we evaluate both male and female patients to establish the root causes of this complex condition.
Where medication is required, when possible we provide natural remedies and therapies, which have no side effects.
Expert non-invasive preconception care is an important part of natural fertility treatment. This will also impact favourably on long-term health  benefits.
Dedicated natural treatment and therapies can also improve, or completely reverse, poor sperm quality and deal positively with other spermal issues.
Read more on what is fertility treatment?
At Solutions To Health we guide you in the use of natural protocols and supplements to improve the health and quality of female eggs, which gradually decline with age. Healthy ovum will optimise the results of fertility treatment.
Solutions To Health will assist you to prepare your body for pregnancy and give yourself and your child the best possible start.
Success Stories: I went to see Dorota when I found out we needed fertility treatments in order to conceive. The thought of IVF can be extremely overwhelming but with Dorota's help both my husband and I felt empowered, healthy and well supported all the way through my treatment and beyond.

Read More the full Success Story : We needed fertility treatments in order to conceive