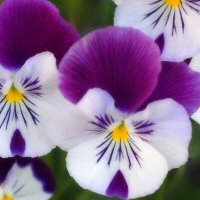 Due to the stress of a relationship break-up and a long back injury, my reproductive system had ground to a holt, so much so, that my body was starting to give symptoms that "seemed" like early menapause, such as hot flushes and bloating, eventhough I had not reached 40yrs.
I was referred to Dorota by another practitioner. Dorota put me on a course of herbs and vitamins and improved my diet; now I have ovulated twice and have no more nasty symptoms and it has only taken a few months.
As a bonus my energy levels and health have improved. Im so glad that I have met Dorota.
In a way she has saved apart of my life. A very very important part. Now I still have the opportunity to have children in the future.
If I ever have a child, as I would like to, Dorota will be the first person I call to tell of the good news. Until then I intend to give Dorota's card out, to any woman that needs it.
Thank you Dorota. (*)
M.R. Stanmore NSW
Read more on Increased Immunity & Wellness
Read more on Menopause
Read more on Healthy Aging
(*) Results can vary from person to person.