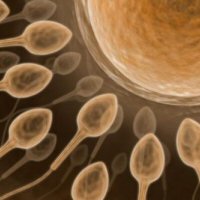 A great number of men are affected by impaired fertility. Unfortunately this problem is often not diagnosed until tests for male infertility are done because a wife or partner has difficulty falling pregnant.
A positive diagnosis showing that you have infertility issues, comes like a bolt from the blue, leaving you numb with shock!
What is disturbing to most men is the fact that the problem could be there without them knowing anything about it.
Many men are needlessly embarrassed when it comes to treatment for male infertility, as they somehow feel it is a threat to their masculine image. But if you are serious about becoming a parent, a decision to seek expert advice and treatment, should be of paramount importance.
Male infertility is a physical problem, often of a temporary nature, and with the correct treatment, able to be corrected.
There are many things which can affect your fertility and reduce your chances of being a father. Reasons for male infertility include a low sperm count, poor morphology often related to poor lifestyle and nutritional habits, obesity, and an imbalance of the hormones which work to maintain and increase sperm levels.
Another important cause is epidymitis, a bacterial infection of the area in the testicles where mature sperm is stored, resulting in a decrease of mature sperm available.
Constant, intense stress or pressure in areas of your life will also impact negatively, possibly causing a lack of energy, low sex drive and low testosterone.
Previous exposure to a sexually transmitted disease and genitourinary infections can also stoke the fires of male infertility.
A viral infection such as mumps, suffered after puberty, or a serious injury to the groin area, can also fan the flames.
At Solutions To Health we endeavour to discover the root cause of the infertile condition. Knowledge of all the issues involved will enable a practitioner to provide advice and treatment options specific to your problem.
Natural therapies and approaches have proved most successful in the treatment of male infertility issues.
At Solutions To Health we will gently and confidentially guide you to achieve fatherhood by helping to eliminate your male infertility problem with proven natural treatments.  No side effects, no hassles!
Read more on what is male infertility?
Success Stories: My wife insisted that we see Dorota after unsuccessfully trying to conceive for 3 years. In the end we even saw an IVF specialist but my wife didn't like the idea of the hormone treatments. Dorota was recommended so along I went with my wife for a consultation. Read More the full Success Story : Dorota was recommended to us
A.K, Maroubra