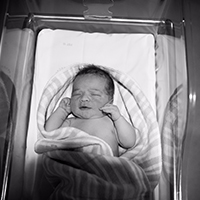 Hi Dorota,
Just thought I would let you know our beautiful son Lucas Anthony Giampietro was born on Tuesday afternoon at 5:33pm. My labour was extremely quick, after my waters broke around 4pm I got to the hospital just after 5pm, was fully dilated and starting pushing straight away! I had him 100% naturally though so I am so grateful and proud! I couldn't have done it without your positive contribution to my pregnancy and birth and most importantly without you helping me create this little miracle in the first place. You are a wonderful woman, so kind and SO full of knowledge, I am so lucky I found you and you were able to help me have such a positive and enjoyable pregnancy and a natural birth. Thank you thank you!!
I just thought I'd let you know the lady who encapsulated my placenta told me that I had an extremely health placenta and wanted to congratulate me on giving so much health and nutrients to my baby! Thanks so much for your assistance with that 🙂
Rachel (*)
(*) Results can vary from person to person.