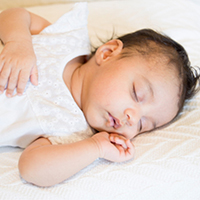 Our story
After a couple of years struggling with fertility and having every test under the sun I decided to explore natural fertility treatments.
I got on Google and found a few naturopaths specialising in fertility and PCOS. I had been diagnosed with PCOS after our first miscarriage.
I called a couple and they sounded okay but thought I would call one more that popped up in my search… When I spoke with Dorota she was so warm and informative as well as sensitive to my struggles and straight away I felt comfortable with her. She suggested we come in for an initial consult to talk about how she could help us.
This was the best decision we made! Dorota was so thorough and sent us away for bloods to be done. When our results came back she discussed them in depth and we started on supplements. She was supportive and encouraging at every appointment. She managed to get my cycle from 40+ days down to 30 and also had us eating healthy and looking after ourselves better.
Dorota became a huge support person especially to myself while we were on this journey as it was not an easy one. When we finally fell pregnant with a beautiful healthy baby girl we were beyond excited and Dorota was there every step of the way making sure my body was in excellent condition to support this growing bub.
Our beautiful girl was so alert and healthy when she was born and we truly believe everything Dorota had suggested played a huge role in her health. My midwife often commented on how alert she was for a newborn baby.
We moved countries before she was born and Dorota has been such a support to me even from overseas. Dorota responds to my emails with suggestions and support going above and beyond.
I feel as though Dorota will always be a special part of our lives and we will be forever grateful for her support and knowledge during a hugely difficult time in our lives. (*)
(*) Results can vary from person to person.