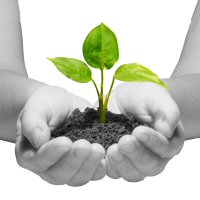 Preconception care focuses on your health and the health of a baby you may want to have at some time in the future, thus increasing your chances of falling pregnant.
Your physical and emotional health needs to be in perfect shape for the bearing of a child.
Effective preconception care will make a beneficial difference to your health and the health of the child you plan to carry. Your body will be well prepared for pregnancy and the birth of your baby.
It takes around 9 months from the time of conception to the birth of a baby.
In reality, this journey actually starts from the time you make the decision to become parents, and continues far beyond the birth of your child.
Preconception care will help and encourage you to embrace the fundamental principles of good health, not just for "the now," but for your entire life's journey.
An excellent place to begin the process of preconception care is with a visit to a practitioner who specialises in that field, for a thorough physical check-up. There could be health issues, which need to be considered or treated to support a healthy pregnancy and birth.
Talk to your practitioner about family history.
Make a note of any medication you may be on.
Discuss any medical conditions you may have e.g high blood pressure.
Your responsibility as a parent starts well before conception and the birth of your baby. Both mother and father share the responsibility for a healthy pregnancy culminating in a healthy baby. Preconception and prenatal care is then equally important for both. A concerned mother -to – be will want to produce healthy eggs, while a caring, supportive father will want healthy sperm.
Proper preconception care can bring about positive lifestyle changes, which will result in on-going optimal health. Preconception care is not just about pregnancy. It is a commitment to a permanent lifestyle changes, which will enable you to experience everyday wellness.
Plan when you would like to start a family.
If you have been using the pill as a birth control method, give it up a while before you are ready to get pregnant.
Consider which vitamin supplements you want to take. Your health practioner can help you decide.
Stop or cut down drastically on smoking.
No alcohol.
Eat healthy and watch your weight.
Be as active as you can.
Manage your stress.
At Solutions To Health, headed by Dorota Wroblewska ND, BHsc, you will receive personal, confidential attention. We assess your present health situation, investigate your medical history, and guide and support you naturally back to perfect health.
Success Stories: My wife insisted that we see Dorota after unsuccessfully trying to conceive for 3 years. In the end we even saw an IVF specialist but my wife didn't like the idea of the hormone treatments. Dorota was recommended so along I went with my wife for a consultation.
Read the full Success Story : Dorota was recommended to us.
A.K, Maroubra