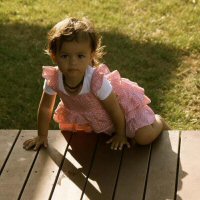 I went to see Dorota when I found out we needed fertility treatments in order to conceive. The thought of IVF can be extremely overwhelming but with Dorota's help both my husband and I felt empowered, healthy and well supported all the way through my treatment and beyond.
As a result my pregnancy was everything I dreamed it to be, and went on to  give  birth to a  beautiful healthy girl who is a true delight, it still amazes me how bright, happy and robust Leila is and I know her health has so much to do with the preconception care I received.
I highly recommend Dorota to anyone going through fertility treatments her level of knowledge and caring is in perfect balance at such a delicate time. Thank you Dorota. (*)
Robyn Sing
Read more on Fertility Treatment
Read more on IVF/ART Support
(*) Results can vary from person to person.