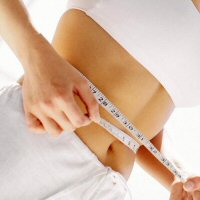 Due to modern day fast-paced daily lifestyles, people are eating on the run, mostly snack type take aways, and are having to face a constantly growing weight problem.
Eventually, when the clothes no longer fit, you decide to implement a weight loss plan, which includes a regular exercise regimen.
For a while it goes well, but somehow you just cannot seem to reach the goal you have set.
It would be easy to just give up, but it would be much more beneficial to reassess your weight loss plan, and set more realistic goals for yourself.
There are many reasons why people overeat. Sometimes it may be boredom, sometimes just a bad habit, or perhaps it may be as a result of stress. Comfort eaters usually opt for junk food like rolls, cakes, sweets, chocolates and other acid forming delicacies, which flood the body with acid.
The excess acid which the body is unable to eliminate, is deposited in the fat cells, increasing the size of bulges already in existence. When you embark on a weight loss plan, opting for a more alkaline diet is extremely important to balance body ph levels, and boost your chances of permanently losing weight and fat.
Most people believe that when it comes to eating, the quality of the food matters more than the quantity you eat. Recent research on portion control proves this to be incorrect. Changing your eating habits to a more alkaline diet is of major importance, but just because it is a so-called good food, does not mean you can eat as much of it as you want!
Unbalanced eating is known as Portion Distortion. The bottom line is that if you eat too much of anything, you will not lose weight. To guarantee a lifetime of weight control success, you need to permanently change the type of foods you eat, adjust your portions to suit the new shape you hope to be, and commit to an exercise plan that will help you to become more active.
When you start your weight loss plan, take special note of the size of the portions you normally eat, the good stuff and the bad stuff! You may find that the amount you eat is more than likely much more than you need.
The extra intake is landing up in your fat cells, packing onto hips and thighs! If you regularly eat too much, then your stomach is probably used to taking in a lot of extra food. It is up to you to train your stomach to get used to taking in less.
Check the helpings on your dinner plate. Gradually get accustomed to making do with less of everything dished up for you until you are comfortable with the amount you are eating.
As you begin to embrace a new, healthy way of eating and an improved, better lifestyle, you will see your weight loss plan coming to success. Pills with nasty side effects and fancy, expensive shakes will not be necessary if you adjust your diet and learn to eat less!
When you embark on a weight loss program, it is important to know that there are issues besides diet which may hinder steady weight loss. Exposure to certain toxins such as air pollutants, heavy metals, drugs, chemicals and excessively acidic foods, will work against you losing the desired weight. The body's method of dealing with substances it cannot eliminate, is to deposit them mainly in your fat cells.
Too much body fat can lead to an increased concentration of toxins which will impact negatively on general health. To deal with this issue, ensure that your weight loss program has a special protocol to eliminate any accumulated toxic substances.
At Solutions to Health, headed by Dorota Wroblewska, a renowned specialist in the field of natural health, we will guide and assist you in your weight loss plans. A specialist practitioner will expertly advise you on dietary issues and help you with a new eating and exercise plan.
As losing weight is an intensely personal and sometimes psychological issue, we provide emotional support to ensure that you experience a true weight loss miracle.
Read more on Weight Loss